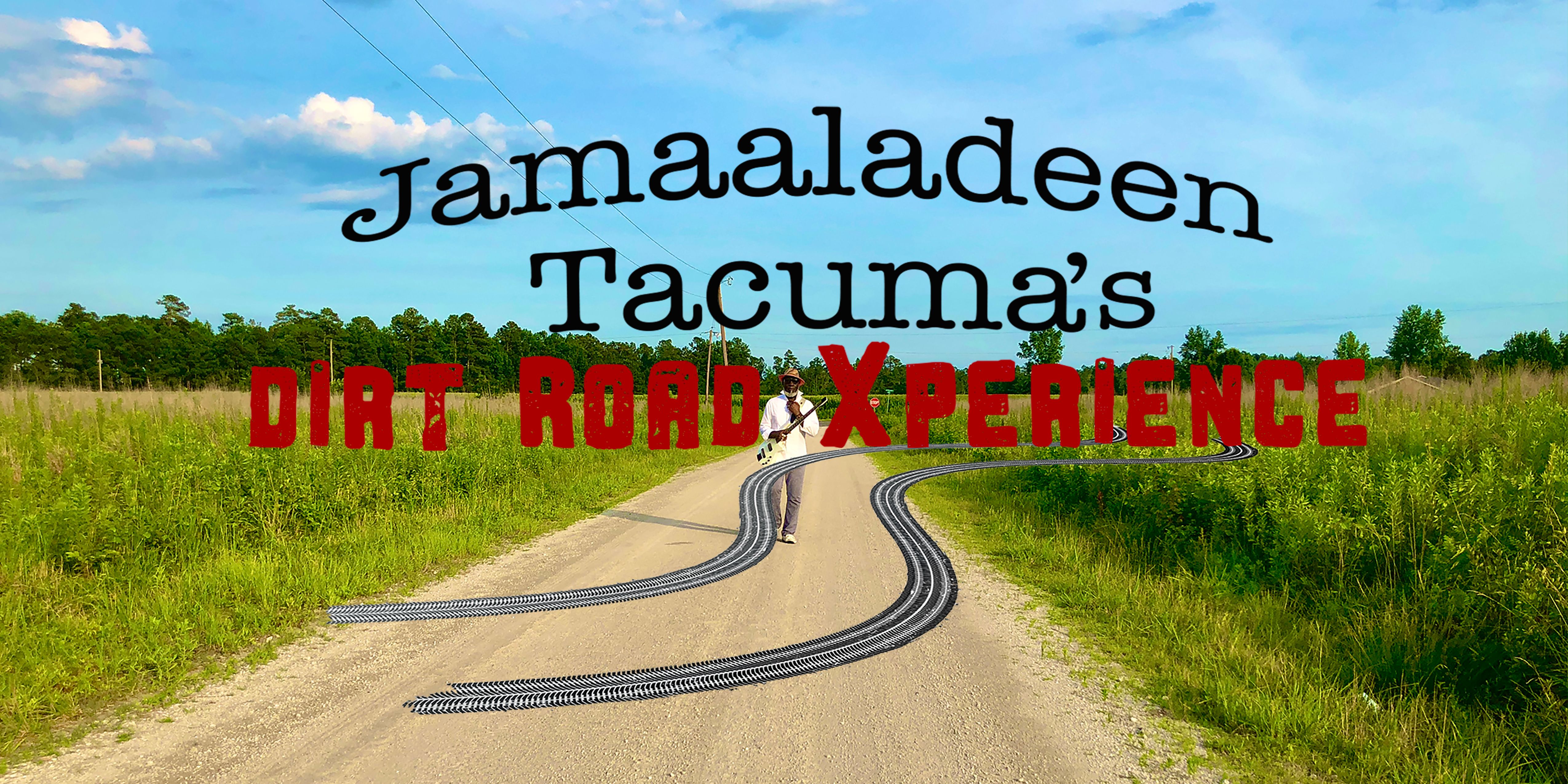 Jamaaladeen is thrilled to announce the start of his much awaited South Arts Creative Residency in his family's hometown of Whiteville, NC 
During the residency, Tacuma will set up a combination art gallery, music studio, and design installation space at 611 South Madison Street in downtown Whiteville from February 16 through March 10. During this period, the public will be able to stop by to meet the artist and experience his multifaceted creativity. The public is also invited to join Tacuma's Xperience by attending one or more from a series of free performances, workshops, and discussions in Whiteville and Charlotte . Tacuma will be joined during the residency by award-winning videographer and Apollo Theater sound engineer Gregg Mann, who will be documenting the entire residency for posterity. Mann brings his wealth of over 25 years in the music industry to the project. He has worked with Ornette Coleman, Alicia Keys, Gladys Knight, John Legend, Eryka Badu, and many other significant artists. For the last 10 years, he has been working in the independent film community as a director and editor. 
The Dirt Road Xperience is made possible with the support of Jazz Road, a national initiative of South Arts, which is funded by the Doris Duke Charitable Foundation with additional support from The Andrew W. Mellon Foundation. South Arts awarded $2 million in grants in October 2021 to support jazz musicians through the Jazz Road initiative. The individual grants, which ranged from $24,700 to $40,000, were delivered to 52 musicians to support a wide variety of creative residencies.