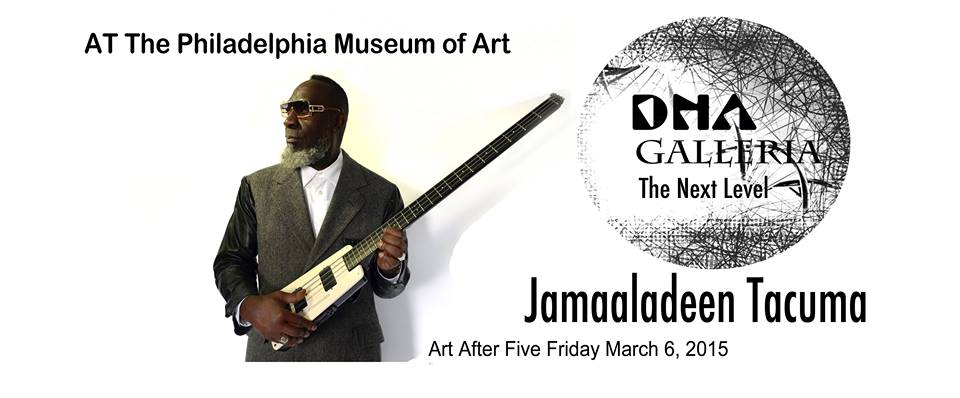 DNA Galleria "The Next Level"
Philadelphia Museum Art "Art After 5" Series
March 6th
Debut performance of Jamaaladeen's latest project , that found its origins in his Month Residency DNA Galleria Held at Tritone in Philadelphia
Jamaaladeen Tacuma - Electric Bass Guitar
Tim Hutson - Drums
Yoichi Uzeki - keyboards and piano
June Lopez - DJ, Cinematic sounds
Moshe Black - Sound Scapes
Ursula Rucker - Poet
Taji Nahl-Narrator
Plus special guests
While at the museum, there is a special exhibit in addition to all the other great art , entitled

Represent: 200 Years of African American Art January 10, 2015 - April 5, 2015
Explore the creative achievements of African American artists and examine the expression of personal and collective identities in a nation marked by a history of racial inequality.
Makes this a very special time for me to be performing there. -Peace, Jamaaladeen
For more information, please contact Evening Programs/Art After 5 by phone at 215-684-7506 or by e-mail at artafter5@philamuseum.org.